Resurgence Park Night
Tuesday August 15 2023
At Resurgence, we want to be a place of healthy community. One of our core values is 'relational' and we seek to do this by creating opportunities for people from churches across the city to connect on a deep level. During the summer, what better place is there to accomplish this than at a park, around a fire, with some good snacks? Join us every other Wednesday, at 6:30, starting June 21 (except for the 19th of July) at Victoria Park for these nights. Each night will incorporate some of the different elements of our Resurgence Edmonton community: prayer, worship, and witness. All are welcome to come whenever you can!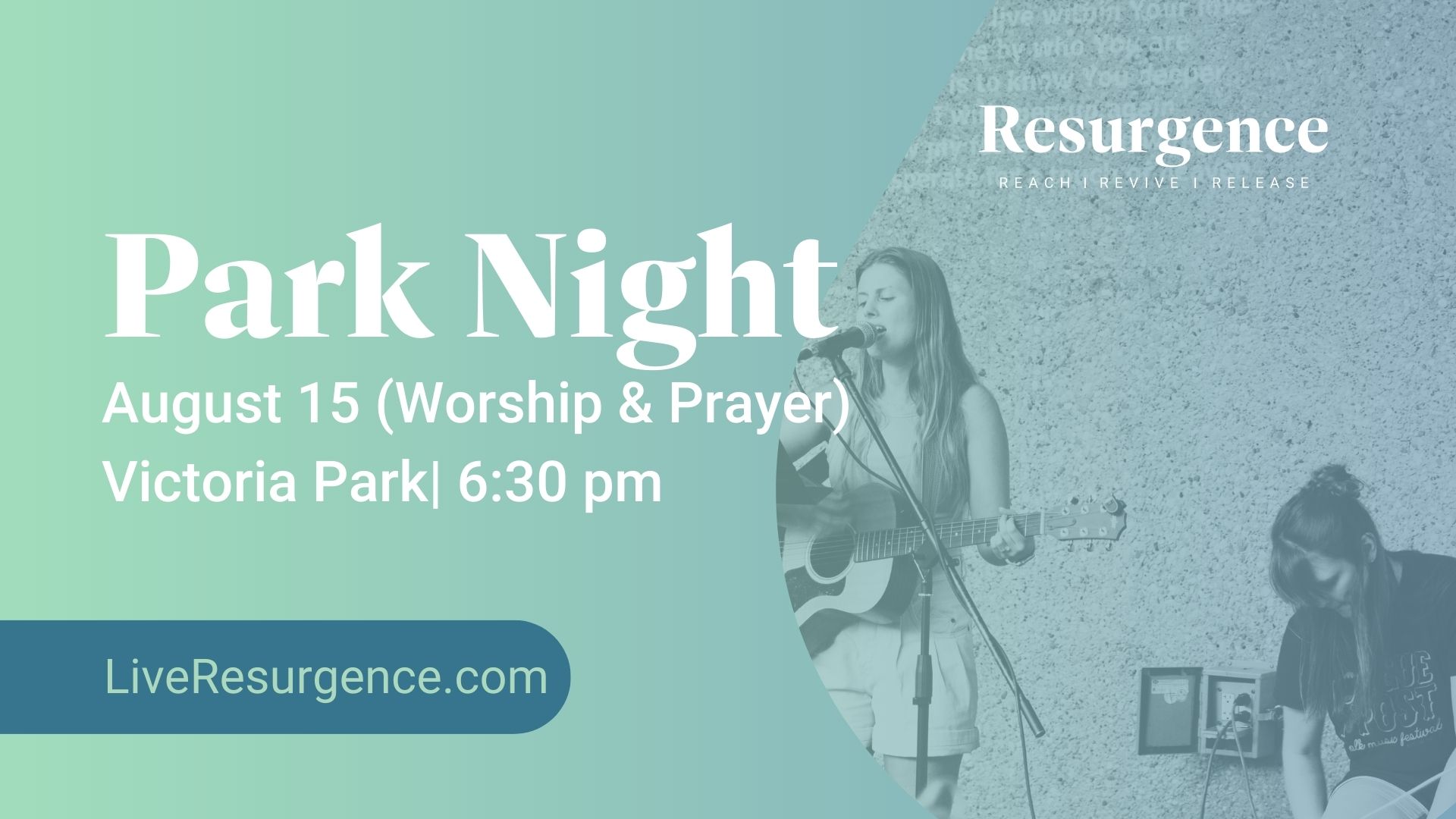 Resurgence Park Night
Tuesday, August 15th, 2023  6:30PM
We are cancelling our park night due to the rain. See you in September!
Victoria Park
12030 River Valley Rd NW, Edmonton, AB T5K 1L4, Canada
Look for the Resurgence Sign in the Parking lot to find us!
Subscribe to our Event Calendar
Automatically sync your smartphone to the Resurgence Calendar and you will never miss a Resurgence Event.
Subscribe