A lifestyle of Resurgence looks like a lifestyle of worshipping Jesus.
Resurgence Worship
A collective of musicians releasing the sound of a rising again.
Through relationship and community we see the Father's heart, how he loves, how he moves and how he speaks. Our prayer has been molded out of a cry to see our city, nation and world saved for Christ. Resurgence Worship is one of the many voices and expressions that has come out of a community rich with people desperate for encounter and communion with the Father. Together as an ensemble of voices and gifts, we create music that cries out for an awakening that will impact our lives and the lives of those around us. Above all we desire our expression of love towards Christ to reach His throne, and for the overflow to pour out, impacting and inspiring others to seek and find the Father's heart. The Resurgence Worship Collective is lead by Caris Rinas. She has been instrumental from the birth of this movement in developing a worship culture and community.
The Resurgence Worship Collective is made up of artists from local Christian churches within the greater Edmonton area, Alberta, Canada.
For more information on book the Resurgence Worship Collective, click contact and reach out. We would love to serve your church, conference, or gathering!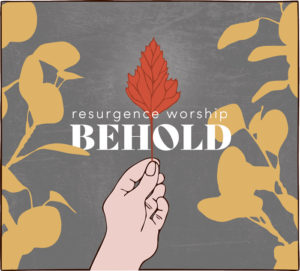 BEHOLD
Released December 5 2020
Back to the Garden
Honour
Come Alive in You
Behold
Burning Flame
APPLE MUSIC
SPOTIFY
AMAZON MUSIC
How can I donate to Resurgence?
Join our community of donors continuing to reach people, release leaders, and revive churches. We need your help...
Donate