IN 2008, GOD BIRTHED A VISION AND A WORD
IN A TEAM OF PEOPLE SEEKING AFTER HIM...
THE RESURGENCE STORY
In the summer of 2008, a group of individuals experienced a stirring in their spirits, a deep longing for more of God and a desperate hunger for more of His presence. They were not content with the status quo; they wanted to see change, transformation, and revival. And so, after much prayer and travail, the concept of "Resurgence" was born, a word that means rising again, resurrection, renewal, and restoration to use.
The team that was formed had a vision to create an atmosphere where the Holy Spirit was welcome to move freely, where true worship was released, where the Gospel was preached and demonstrated, and where people could experience healing, freedom, and a commission to live for the Kingdom. This was not going to be just a one-time event, but more of a lasting lifestyle – a movement.
The story of Ezekiel 37, where the valley of dry bones comes to life, became the heart of their community. They realized that God was calling people of all ages – the vast expanse of dry bones – to rise up! God longs for life to come back into this generation in a fresh and new way, and Resurgence was born to be a part of that revival.
This movement is not about building one church or hosting another conference, but about expanding God's kingdom. It is about experiencing the fullness of the Gospel of Jesus Christ and the power of the Holy Spirit in our lives. Resurgence is a call to action, a call to rise up and be part of a movement that is transforming lives, communities, and nations.
The dream involves you! Let us be inspired by the passion and dedication of the Resurgence team, who were drawn together by the Spirit with a holy dissatisfaction and a hunger for more of God. Let us join them in their mission to create an atmosphere where the Holy Spirit is welcome to move freely, and where people can experience the power and presence of God. May we too be part of this movement of God's love, grace, and transformation.
Resurgence continues to gather denominations and churches while stewarding the forerunner mandate to pioneer and go to new places. After 14 years, we are dreaming bigger than we ever have and impacting farther than we ever thought possible. What started as a gathering in Edmonton is now going Global impacting movements and leaders beyond one City. We don't know the extent or reach but we trust God as we steward a ministry that He birthed. There is a burning in our heart for Him to use us to Reach People, Revive Churches, and Release Leaders. This is just the beginning of our God story… Will you join us?
EZEKIEL 37
BREATH ENTERED THEM; THEY CAME TO LIFE AND STOOD UP ON THEIR FEET.
…God has called us in Canada and God has called us Globally…
OUR INITIATIVES
WE ARE A UNITY MOVEMENT THAT GATHERS
Monthly gatherings to bring people of all ages and denominations together in unity for extended worship, preaching of the Word, prayer and fellowship, focused on reviving churches, raising leaders and reaching people.
PRAYER IS OUR FOUNDATION
The first gathering we ever had as a ministry was to pray. Everything in this ministry is birthed in prayer. We have regularly scheduled prayer times, bi-weekly prayer meetings and larger prayer gatherings. We have pre-service prayer before our gatherings and always opportunities for personal prayer ministry.
THERE IS A LEADER IN EVERY CHAIR
When God placed the vision of Resurgence on our hearts, we knew it had to be a ministry that was team led. Since 2008, we have fostered a community and family that is passionate about leading together.  Does your heart resonate with the vision of Resurgence? Do you want to find out more about Resurgence? Do you want to get to know the leaders and be part of this amazing community? Do you want to find ways to serve and be part of this crazy journey we are on? If so, then these nights are for you. You are invited…
This will be a night of teaching on leadership, connecting with the various RSG Leaders, prayer, worship, and discovering opportunities to get further involved.
WE LOVE THE CHURCH AND WANT TO EQUIP IT
Three, five-week Series that build and strengthen connections to God and others:
Come+Unity: Discovering our Identity 
Come+Union: Defining Worship 
Come+Mission: Demonstrating the Kingdom
GATHERING WITH THE PURPOSE OF SCATTERING
An annual retreat with the mandate to "advance" in the context of vulnerable and accountable community.
WORSHIP AT RESURGENCE IS AN OVERFLOW OF A PRIVATE LIFE OF WORSHIP
A collective of musicians releasing new sounds.
HOW DO YOU LIVE
A LIFESTYLE OF RESURGENCE EVERYDAY?
Our call isn't to an event or a gathering, but to a lifestyle…We are all called.
Whole
we are healed and transformed by God.
We must invite God to heal and transform us by seeking and surrendering to Him; God makes us whole so we can live out our identities as His sons and daughters in every area of our lives.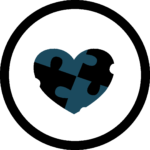 Spirit-Led
we are empowered by Holy Spirit.
Holy Spirit and the spiritual gifts are for all Christians. We depend on Holy Spirit to guide all our decisions and help us lead lives of love and obedience.  When we steward the gifts God has given us, His goodness is revealed in the Church and the world.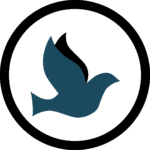 Relational
we are connected as

family

.
God the Father's design for His creation is family.  Christ calls us to love our neighbors as ourselves, including those in our own homes, our city, the church, and the world.  We connect God's children into the family through genuine friendship.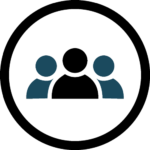 Kingdom Minded
we are intentional about our everyday actions.
God calls all believers to work together to build His Kingdom.  The combination of our giftings, callings, perspectives, denominations and generations demonstrates God's glory on Earth.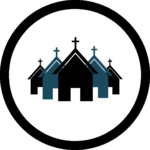 Fruitful
we are united as an expression of

God's

Kingdom

.
God's plan is for His children to partner with Him; He has created each of us for a specific purpose.  With this in mind, we can be intentional in all that we do so that His love is shared with others.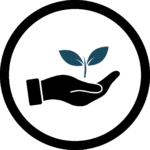 REACH PEOPLE
EVANGELISM AND THE EVANGELIST ARE RARE
We are working to change that… Will you help us?
RESURGENCE TEN YEAR ANNIVERSARY
October 2018 marked 10 years for the ministry of Resurgence. This is our story of risk, obedience, & faith. We celebrate His goodness and we dream with hope & expectancy. God called and we answered. A gathering that transformed into a Movement.
How can I donate to Resurgence?
Join our community of donors continuing to reach people, release leaders, and revive churches. We need your help...
Donate