WE ARE RESURGENCE
re·sur·gence
A rising again; a resurrection; a renewal; a restoration to use.
Resurgence Initiatives exists to inspire the Body of Christ to arise together for the Kingdom of God.
We aim to
REVIVE Churches
RELEASE Leaders
REACH Souls

We gather and release people who
EXPECT the impossible
EXPERIENCE God's love
EMPOWER those around them
ENGAGE in expanding God's kingdom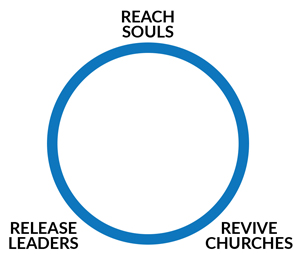 In the summer of 2008, a group of individuals were drawn together in Spirit with a longing for more of God and a desperate hunger for more of His presence. A holy dissatisfaction and desire to see change was brewing. After much prayer and travail, the concept of "Resurgence" was birthed, being defined as "a rising again, a resurrection, a renewal, a restoration to use". A team was formed, and over time the team was led to host gatherings with the title of Resurgence. The intention of the gatherings was to create an atmosphere where the Holy Spirit was welcome to move; where true worship was released; where the Gospel was preached and demonstrated; where people could experience healing, freedom, and receive a commission to live for the Kingdom.
Very early in the journey, the team realized that this wasn't going to be just a one-time event, but more of a lasting lifestyle – a movement.  The story found in Ezekiel 37 of the valley of dry bones coming to life has been at the heart of our community since we began in 2008;  God is calling people of all ages – the vast expanse of dry bones – to RISE UP!  God longs for life to come back into this collective generation in a fresh and new way.

  We need God's Glory and presence to impact us and a generation. Resurgence is not about building one church or hosting another conference, but expanding God's kingdom…it is about EXPERIENCING the fullness of the Gospel of Jesus Christ and the power of the Holy Spirit in our lives.
Resurgence Gatherings | Monthly gatherings to bring people of all ages and denominations together in unity for extended worship, preaching of the Word, prayer and fellowship, focused on reviving churches, raising leaders and reaching souls. 
Prayer | Regularly scheduled prayer times, bi-weekly prayer meetings and larger prayer gatherings.
Scattered Saints | Bi-weekly local & everyday missions; national & international missions teams.
Sanctuary | Worship nights.
Kingdom Come Resources | Three, five-week Series that build and strengthen connections to God and others:
Come+Unity:

 Discovering our Identity 

Come+Union:

Defining Worship 

Come+Mission:

Demonstrating the Kingdom
Resurgence Advance | An annual retreat with the mandate to "advance" in the context of vulnerable and accountable community.
RSG Conference | An annual gathering of friends, leaders and dreamers from around the world!
Resurgence Worship | A collective of musicians releasing new sounds.
Itinerant Outreach | Travis and the Resurgence Lead Team minister, upon request, at local, national and international churches, camps and ministries.
We have a strong God inspired passion and belief that "Canada Will Be Saved."  This call burns in our hearts as a ministry and leadership team. We stand in the belief that our nation can be saved in this generation. Psalm 72:8, the founding verse of Canada, declares that He shall have dominion from "sea to sea and to the rivers to the end of the earth."  This fuels our drive to be a nation wide movement – to see a Resurgence across Canada!
"I was deeply humbled and inspired by the energy and passion for renewal that I experienced at Resurgence. To be in a place where a deep hunger for God fills the atmosphere was contagious. Movements for God are hard to define, but when you are in one, it is hard to deny. Resurgence is definitely a movement!  I dare you to catch the wave of God on the move to see Canada and the Nations transformed!"
David Hearn, President
The Christian & Missionary Alliance in Canada
October 2018 marks 10 years for the ministry of Resurgence. This is our story of risk, obedience, & faith. We celebrate His goodness and we dream with hope & expectancy. God called and we answered. A gathering that transformed into a Movement.